While Purdue University Northwest's Steel Manufacturing Simulation and Visualization Consortium (SMSVC) continues to draw attention and research collaborators from far and wide, the Consortium's 15th member, NLMK Indiana, comes from "our own backyard—right here in the Burns Harbor/Portage area," SMSVC Director Chenn Zhou said.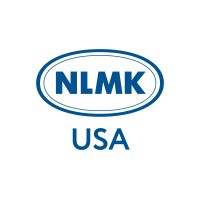 "We're very pleased to have another steel manufacturer to enhance the Consortium's focus and research on EAF operations, ladle metallurgy, and especially casting," Zhou continued, "and we're equally pleased that our PNW campus and their facilities are so geographically close.
"The on-site visit and tour that NLMK hosted for us last May (1st) was informative for our end, and the Consortium research presentations that I and CIVS researchers Haibo Ma and Nick Walla delivered were received well and with thoughtful questions in return. We look forward to many fruitful collaborations with NLMK to benefit the steel industry and further research into steel manufacturing."
H.B. Kincaid, Vice President of Operations for NLMK Indiana stated:
"NLMK Indiana is excited to become a member of Purdue University Northwest's Steel Manufacturing Simulation and Visualization Consortium, (SMSVC).  It is an opportunity for our company to engage in research conducted on new Steel Making technologies and to expand our use of computerized modeling on technical subjects and processes leading to continuous improvement and operational efficiency.  NLMK also welcomes the opportunity to collaborate with the members of SMSVC on best practices in our dynamic industry."
Through its electric arc furnace (EAF), ladle metallurgy furnace, continuous slab casting, and hot strip mill operations, NLMK Indiana is a prime supplier of hot-rolled products for major markets such as pipe and tube, energy, automotive and service centers, agriculture, and construction industries. NLMK facilities are strategically located in the Port of Indiana area on the shores of Lake Michigan, enabling barge shipment as well and truck and rail.